EN.As a good engineer I like to know the facts and check numbers whenever I need to do a decision in my life and obviously when is about a new phone I pay even more attention! As you already know Apple recently show up the iPhone 7 and everybody looses their mains…and I said so because I convinced that is not the big deal, I mean their products usually have an extraordinary good quality in comparison with everything else we can buy, even though they are not as innovative as they say; but why I still getting Apple stuff? Because they last for long time working fine and all these gadgets and laptops are not just devices, they are fashion accessories. Truth has been spoken. Well I decided to share with you my though on this topic because I still thinking if should I or not buy the iPhone 7 and if so are you thinking the same I hope this post can help you.
ES.Como un buen ingeniero me gusta conocer los hechos y verificar los números siempre que necesito tomar una decisión en mi vida y obviamente cuando se trata de un celular nuevo ¡pongo aun más atención!. Como ustedes ya saben Apple acaba de sacar al mercado el iPhone 7 y todos pierden la cabeza… y tengo que decir que estoy convencida de que no es la gran cosa, quiero decir que sus productos usualmente tienen una calidad extraordinaria en comparacion con lo que normalmente podemos conseguir en el mercado, aunque no son tan innovadores como dicen; pero ¿porque sigo comprando Apple? Porque duran bastante funcionando bien además todos estos gadgets y laptops no son solo dispositivos, son accesorios de moda. La verdad se ha dicho. Y bien he decidido compartir con ustedes mis reflexiones al respecto porque aún estoy pensando si debería o no comprar el iPhone 7, si tú también estás igual espero que este post te sea de utilidad.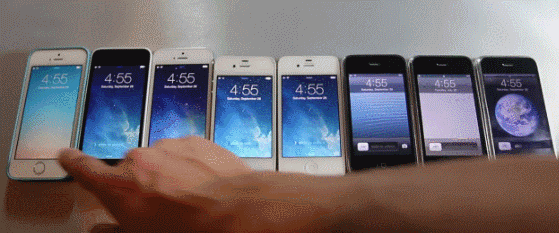 Pros
Of corse: Rose gold, so girly, so trendy, soooo lovely. Also the nice 256GB version because we always run out of memory, this is not a must for me but is definitely an improve, but I was expecting even more.
The "finally here" feature for all people like me scatterbrained: Splash, Water, and Dust Resistant, NOT WATER PROOF, just to keep it clear. On the blogger and amateur photographer side we must consider the optical image stabilization not just for the plus size (as in previous versions), is good to know that even with a "small" phone you can still have great pics and videos. Noise reduction (on pics) is also a good one. As one of the principal tools to create content for media is nice to see the video capabilities have improved in comparison with last version, especially 4K recording.
The face detection and now body detection in pics could have very nice applications that I'm exited to use, bad thing that now my phone will know if I cheat on my diet :/.
Other thing that I really like about having an iPhone is that all my apple devices are linked and update between them and this would be not so smooth if I change my phone for another OS :/.
Ventajas
Por su puesto: Oro rosa, femenino, de moda, adorable. Además la version de 256GB, porque ustedes saben, nunca es suficiente memoria; esto no es básico para mí pero definitivamente es una mejora, aunque esperaba aún más.
La característica que "por fin llegó" para la gente despistada como yo: Resistente a salpicaduras, agua y polvo, NO A PRUEBA DE AGUA, solo para aclararlo. Por el lado de los bloggers y fotógrafos amateur debemos considerar la estabilización de imagen no solo para el modelo más grande (como en versiones anteriores), es bueno saber que aún con un celular "pequeño" podrás tener buenas películas y videos. La reducción de ruido (en imagen) también es algo bueno. Como una de las principales herramientas para crear contenido es bueno que las capacidades de video aumentaron en comparación con la version anterior, especialmente la grabación en 4K.
La detección de rostro y ahora de cuerpo en fotos puede tener aplicaciones bastante padres y me emociona utilizarlas, lo malo es que ahora mi teléfono sabrá si hice trampa con la dieta :/.
Otra cosa que de verdad me gusta de tener un iPhone es que todos mis dispositivos apple están unidos y se actualizan entre ellos y esto no sería igual de sencillo si mi teléfono fuera de otro sistema operativo :/.
Cons
The size, for most people bigger is better… this is not my case, I really struggle to handle my iPhone 6 to do some things, my hands are tiny!! even on the normal version is all too big for me.
One of my favorite con: The super already mentioned deleted audio jack, I mean they just find the way to make your phone look weird just plugging a cord for hear music…Thanks Apple, I actually like how my cord save the screen many times. Not to mention that I'm still waiting for wireless battery charger.
The price is definitely something we have to talk about, even after I said that these are good piece of technology the price is ridiculously high for the real production cost, we all know that (hope so).
Finally: it seems these phones are explode as well as as Galaxy ones, so waiting for a stable and better batteries seems like a good (and safe) idea.
Desventajas
El tamaño, para la mayoría de la gente grande es mejor… este no es mi caso, tengo problemas para manejar mi iPhone 6 para hacer algunas cosas, mis manos son pequeñas!! aún la versión normal es enorme para mi.
Una de mis desventajas favoritas: El súper mencionado eliminado jack de audio, lo que quiero decir es que encontraron el modo de hacerte lucir raro solo con conectar el cable de tus audífonos para escuchar música… Gracias Apple, de hecho me gusta como el cable ha salvado mi pantalla un par de veces. Sin mencionar que aún estoy esperando por un cargador inalámbrico.
El precio es definitivamente algo de lo que tenemos que hablar, aunque he dicho que son buenos "pedazos" de tecnología el precio es ridículamente alto para el costo de producción real y todos lo sabemos (espero).
Finalmente: parece que estos teléfonos están explotando al igual que los Galaxy, por lo que esperar por baterías mejores parece una mejor (y segura) idea.
Conclusion
I still not 100% sure but the odds are 70% I'll buy it, 20% keep iPhone 6 until something better appear on the market (yes, is perfectly possible to use a phone for more than 2 years and it will still work just fine) and 10% buy an Android phone.
If you want to check out by yourself you can go to compare specs from iPhone 6 and iPhone 7, I'd love to discuss with you what do you think about the changes.
I hope you find this post useful or interesting and for sure I'll let you know if I make a decision on this :P.
Furry kisses…
Conclusión
Aún no estoy 100% segura pero las probabilidades son 70% a que lo compro, 20% a quedarme mi iPhone 6 hasta que algo mejor aparezca en el mercado (sí, es perfectamente posible usar un teléfono por mas de 2 años y aún funcionará bien) y un 10% a que compro un teléfono con Android.
Si quieres checar por tu cuenta puedes ir a comparar especificaciones del iPhone 6 y iPhone 7, me encantaría discutir con ustedes qué opinan de los cambios.
Espero que encuentres este post útil o interesante y por su puesto que les avisaré si tomo alguna decisión al respecto :P.
Besitos peluditos…
Miau ❤
UPDATE 13/Feb/2017: In the end I bought 128GB version in Rose Gold 😛 and yes pictures are magnificent.
ACTUALIZACION 13/Feb/2017: Al final compre la version de 128GB en Oro Rosa 😛 y si las fotos son magníficas.