EN.
To continue with the good habit or nice thing to do of the week as we has been doing all this year, this week I want to talk to you about declutter , is not just good to keep your stuff in order, when you clean and get rid of things you don't use or need anymore is a nice way to also free your mind so here I share with you some tips that have worked for me to declutter my stuff.
ES.
Para continuar con el buen habito o algo bueno que hacer de la semana como lo hemos estado haciendo durante todo el año, esta semana quiero hablarles sobre deshacernos de cosas que no usamos, no solamente es bueno para mantener tus cosas en orden, cuando limpias y te deshaces de cosas que ya no usas o necesitas es una buena manera de liberar tu mente también por lo que aqui les comparto algunos consejos que me han fucnionado a la hora de deshacerme de cosas que no uso.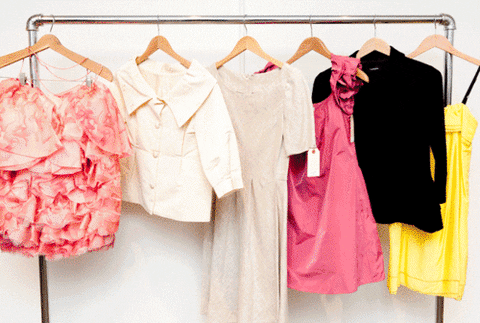 Ask yourself when was the last time you use this?
We all have that purse, top, pants or shoes that we buy because them look nice in store but once we get it home we barely or never use it, in this cases the well known old rule of one year apply: "If you haven't use it in a year, it have to go". This rule can also apply to those pieces you used to love but are out of style and you don't use anymore.
Preguntate cuando fue la última vez que lo usaste
Tod@s nosotros tenemos una bolsa, blusa, pantalón o zapatos que compramos porque nos gustaron en la tienda pero que una vez que los llevamos a cada los usamos poco o nunca, en estos casos la bien conocida vieja regla de un año aplica: "Si no lo has usado en un año, se tiene que ir". Esta regla tambien puede aplicar para aquellas piezas que amabas pero que ya no estan de moda y ya no te pones.
Is this good/work for you?
There are also of course some pieces you get but once you put it on does not look good in you, because of color, texture, cut, whatever or it could be also a pair of shoes or hearings that are not comfortable for you… if this is the case: just let it go :(.
Esto te hace bien/funciona para ti?
Siempre hay por su puesto piezas que traes a casa pero que una vez que te las pones no se te ven bien, ya sea por el color, la textura, el corte, lo que sea o puede ser tambien ese par de zapatos o aretes que no se sienten comodos… si este es el caso: solo dejalos ir :(.
Still in good conditions?
Vintage means is from another time, this does not mean it look damaged or worn-out so if you have a pair of heels, sunglasses or clothing that cannot be fixed it means is not useful anymore and you need to get rid of it, if possible recycle. If your clothes are damaged but can be fixed, do not hesitate, fix it! even if you don't keep it is always good to give a second try.
Aún está en buenas condiciones?
El significado del VIntage es "de otro tiempo", no significa que se vea dañado o gastado por lo que si tienes un par de tacones, lentes de sol o ropa que no pueden ser arreglados significa que ya no son utiles como tal y necesitas deshacerte de ellos, si es posible recicla. Si tu ropa puede arreglarse, no lo dudes, arreglala! aunque no te la quedes siempre es buena idea darle una segunda oportunidad.
What to do with the stuff?
Depending on clothing conditions you can fix them, give to someone you know will love them, go to exchange events where you can get new clothes that somebody else does not like in the end for your new clothes you don't like, in Guadalajara the GeekGirlsMx organized the Fashion Swap event and we are waiting for more!. Another options is deliver your old clothes to initiatives like Garment Collecting from H&M. As you can see declutter your closet does not necessary mean to dump all, there is still life in some old clothes <3.
Hope you liked this post miaus and I'd love to read what you do with your old stuff.
Furry Kissess…
Que hacer con estas cosas?
Dependiendo de las condiciones en las que la ropa se encuentre puedes arreglarla, regalarla a aluien que sepas que la amara, ir a eventos de intercambio en los que puedes conseguir ropa nueva que a alguien mas no le gusto por tu ropa nueva que a ti no te gusto, en Guadalajara las GeekGirlsMx organizaron un evento de Fashion Swap y esperamos mas pronto! entrega tu ropa viejita a iniciativas como Recogida de Ropa de H&M. Como puedes ver deshacerte de lo que no usas en tu closet no necesariamente significa tirar todo a la basura, aun hay vida en algo de nuestra ropa viejita <3.
Espero que les gustara este post miaus y me gsutaria leer sobre que hacen ustedes con sus cosas.
Besitos peluditos…
Miau ❤