EN.Miaus as you know every week I attempt to bring to you a good habit or something nice to make us happy. This week we return to the beauty path with a fun activity, create your oun DIY facial and try it! So let's get started with 3 of my fave facials!!.
ES.Miaus como saben cada semana intento traerles un buen habito o algo lindo para hacernos felices. Esta semana volvemos al camino de la belleza con una actividad divertida, crear un facial tu misma y probarlo! Asi que vamos empezando con tres de mis faciales favoritos!!.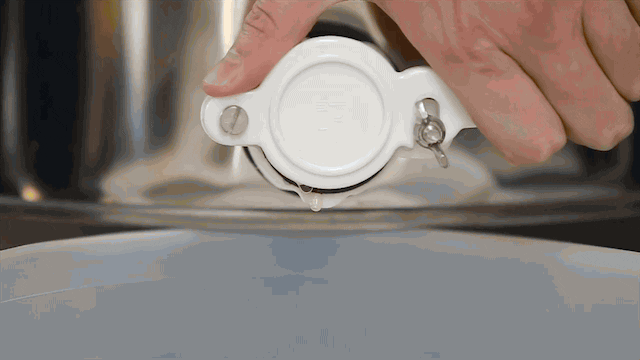 Sweet Exfoliate
This is just perfect if you want a smooth finish on your face and you just need: Honey & sugar. Mix them together and depending how much exfoliate power you want you can change the ratio of both ingredients, I like to use 1/3 honey 2/3 sugar; apply on your face to eliminate all the dead skin, after some few minutes (3-5) with this treatment just rinse with cold water.
Esto es perfecto si lo que quieres es un acabado suave en tu cara y solo necesitas: miel y azucar. Mezclalos y dependiendo de cuanto poder exfoliante quieras puedes cambiar la proporcion de los ingredientes, a mi me gusta usar 1/3 de miel por 2/3 de azucar; aplicalo en tu cara para eliminar piel muerta, despues de unos pocos minutos (3-5) de este tratamiento enjuaga con agua fria.
Plumpy Relax
These under eye pads are just awesome <3. You need:
-5 gr of unflavored gelatin
-10 ml of glycerin
-2 or 3 drops of lavender oil (optional)
As well as in the last recipe, you only need to put all together and you must end up with a jelly that you must apply under your eyes preferably sit until 10 minutes, is better if you let the jelly on the fridge for 5 mins before to apply (not in freezer). In the end your under eye area will be soft and pretty.
I hope you like this post and found this facials useful! remember is not just about doing these ones is about looking an interesting facial to do at home for pamper yourself <3.
Furry kisses….
Estos parches para las ojeras son geniales <3. Necesitaras:
-5 gr. de gelatina sin sabor
-10 ml de glicerina
-2 o 3 gotas de aceite de lavanda
Como en la ultima receta, solamente necesitas juntar todo y terminaras con una gelatina que debes aplicar bajo los ojos preferentemente sentada por diez minutos, es mejor si dejas la gelatina en el refrigerados por 5 minutos antes de aplicarla (no en el congelador). Al final el area bajo tus ojos estara suave y linda.
Espero que les gustara este post y encontraran utiles estos faciales! recuerden no se trata solo de probar estos si no de buscar algun facial interesante para probar en casa y consentirte un poco <3.
Besitos peluditos…
Miau ❤